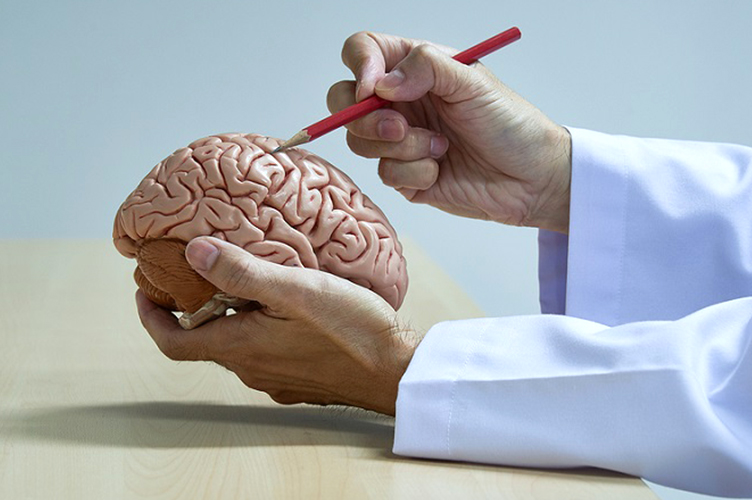 Cardiology is the medical domain that deals with the diseases that onsets in the heart and some parts of the circulatory system. The department of Cardiology has the finest equipment, the best of doctors and quality paramedical staff. It also provides a whole range of services starting from diagnostic tests such as ECG, Echocardiogram, Treadmill Test, Holter monitoring etc. to complex treatment procedures. Our department is equipped with the latest gadgets. The reports generated here are verified by the respective specialist consultants.
Central nervous system: the brain and spinal cord.
Peripheral nervous system: all other neural elements, such as eyes, ears, skin, and other "sensory receptors"
Our specialists deal with but are not limited to the following-
Coordination problems.
Muscle weakness.
A change in sensation.
Confusion.
Dizziness.
Seizure disorders, such as epilepsy.
Cerebrovascular disease, such as stroke.
Demyelinating diseases of the central nervous system, such as multiple sclerosis.
Neuromuscular disorders, such as myasthenia gravis.
Infections of the nervous system, including encephalitis, meningitis, or brain abscesses.
Neurodegenerative disorders, such as Parkinson's disease, Amyotrophic Lateral Sclerosis (Lou Gehrig's disease) and Alzheimer's disease.
Spinal cord disorders, including inflammatory and autoimmune disorders.
Headaches, such as cluster headaches, and migraine.
Speech and language disorders.
Child Neurology.
Treatment of adult spasticity.
Neuro – Ophthalmology.
Neurotology.
Neurology principle procedures:
Lumbar puncture.
Tensilon test.
Electromyography (EMG).
Nerve Conduction Study.
Electroencephalogram (EEG).
Sleep Study (Polysomnogram).
Carotid Duplex (Carotid Ultrasound).
Selective Nerve Root Block.
Neurotology.
Cerebrovascular diseases-Stroke.
Epilepsy.
Headache.
Movement Disorders/Parkinson's Disease.
Treatment of adult spasticity.
Multiple Sclerosis.
Neuromuscular Diseases.
General Neurology.
Our Rehabilitation Services include:
Physiotherapy.
Balancing and posture training.
Counselling.
Diet help
 
DR. D. S. GUIN (MBBS,MD,DM,DNB)
THURSDAY BY APPOINTMENT 9 A.M – 10 A.M
Dr ARINDAM GHOSH (MBBS, MD, DM (Neurology)
For bookings and further details call: 03326415831, 03326415809