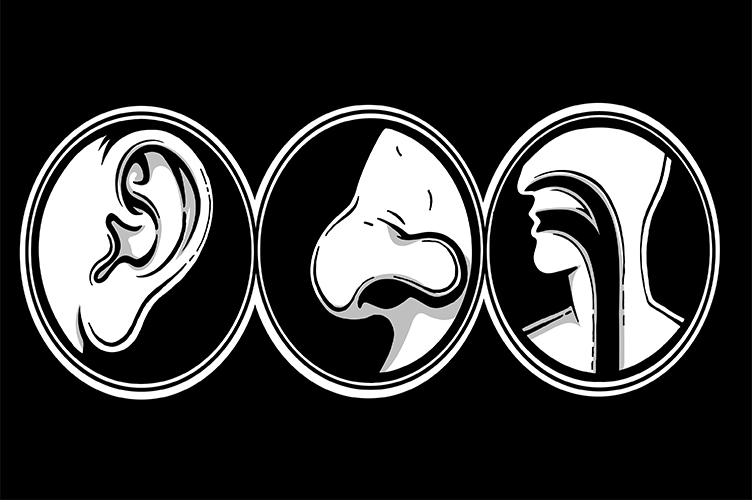 Leading E.N.T Hospital in Howrah
Otolaryngology or E.N.T (Ear, Nose, and Throat) is the branch of medicine and surgery that specializes in the diagnosis and treatment of ear, nose, and throat. However, it also deals with certain associated illnesses at the base of the skull and neck as well, which might include benign and malignant tumors in these regions.
At Shree Jain Hospital, the leading E.N.T Hospital In Howrah, the specialists diagnose and treat every kind of illness related to the ear, nose, and throat. The following illnesses are only a few to mention:
Laryngomalacia.
Lymphatic Malformations.
Allergic Rhinitis.
Chronic Ear Disease.
Chronic Tonsillitis.
Ear Infections (otitis media) or Ear Tubes.
Facial Paralysis.
Hearing Loss & Impairment.
Nasal Deformities and Obstruction.
Sinus Disease.
Sleep Apnea.
Speech Disorders.
DR. PRASENJIT GANGULY
(MS, DNB)
MONDAY TO FRIDAY 3:30P.M /
SATURDAY 11:30A.M
DR SHIVAM KESARWANI MBBS,MS(ENT) TUESDAY 9-10A.M FRIDAY 4-5P.M
DR. ANKIT CHOUDHURY (MBBS (ENT)
TUESDAY, SATURDAY 3:00P.M
For bookings and further details call: 03326415831, 03326415809