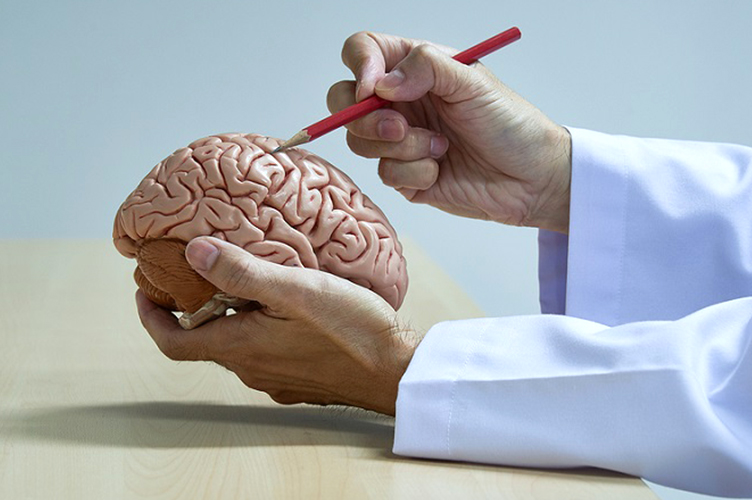 Leading Neuro Medicine Hospital in Howrah, guided by renowned Neuro Medicine Specialists
Neurology is a medical specialty that deals with the diagnosis and treatment of disorders of the nervous system, including the brain, spinal cord, and nerves. Neurologists are physicians who specialize in this field and are trained to evaluate and manage a wide range of neurological conditions, such as epilepsy, stroke, multiple sclerosis, Alzheimer's disease, Parkinson's disease, and migraine headaches. They use various techniques, such as imaging studies and laboratory tests, to diagnose these conditions and develop treatment plans that may include medications, rehabilitation, and surgery.
Shree Jain Hospital is the leading Hospital for Neuro Medicine In Howrah. One can consult leading neuro medicine specialist doctors at Hospital's neuro medicine clinic for all neurological problems.
Central nervous system: the brain and spinal cord.
Peripheral nervous system: all other neural elements, such as eyes, ears, skin, and other "sensory receptors"
Our specialists deal with but are not limited to the following-
Coordination problems.
Muscle weakness.
A change in sensation.
Confusion.
Dizziness.
Seizure disorders, such as epilepsy.
Cerebrovascular disease, such as stroke.
Demyelinating diseases of the central nervous system, such as multiple sclerosis.
Neuromuscular disorders, such as myasthenia gravis.
Infections of the nervous system, including encephalitis, meningitis, or brain abscesses.
Neurodegenerative disorders, such as Parkinson's disease, Amyotrophic Lateral Sclerosis (Lou Gehrig's disease) and Alzheimer's disease.
Spinal cord disorders, including inflammatory and autoimmune disorders.
Headaches, such as cluster headaches, and migraine.
Speech and language disorders.
Child Neurology.
Treatment of adult spasticity.
Neuro – Ophthalmology.
Neurotology.
Neurology principle procedures:
Lumbar puncture.
Tensilon test.
Electromyography (EMG).
Nerve Conduction Study.
Electroencephalogram (EEG).
Sleep Study (Polysomnogram).
Carotid Duplex (Carotid Ultrasound).
Selective Nerve Root Block.
Neurotology.
Cerebrovascular diseases-Stroke.
Epilepsy.
Headache.
Movement Disorders/Parkinson's Disease.
Treatment of adult spasticity.
Multiple Sclerosis.
Neuromuscular Diseases.
General Neurology.
Our Rehabilitation Services include:
Physiotherapy.
Balancing and posture training.
Counselling.
Diet help
 
DR. D. S. GUIN (MBBS,MD,DM,DNB)
THURSDAY BY APPOINTMENT 9 A.M – 10 A.M
Dr ARINDAM GHOSH (MBBS, MD, DM (Neurology)
For bookings and further details call: 03326415831, 03326415809